As temperatures drop, the options for fun outdoor activities seem to dwindle. Although winter months often keep us tucked away inside, October is the perfect time for weather that isn't too hot or too cold. Need some romantic fall date ideas? Reflect on old memories and create new ones by enjoying these inexpensive fall adventures!
1. Climb a mountain. Okay, so our first item is also our most obvious. But hey, we are in the Adirondacks, and is there a more beautiful time of year to immerse yourself in nature? For a relatively easy but satisfying climb, we suggest the mountain we highlighted in Adirondack Weddings Volume 1: Mount Jo, which was named by Adirondack icon Henry Van Hoevenberg after his lost love, Josephine. (Isn't that romantic? Read all about it in the magazine!) The trailhead can be reached from the parking lot at the end of Adirondak Loj Road. Follow the signs, ascend 700 feet, and you'll soon enjoy spectacular views of the High Peaks from the mountain's 2876-foot summit. (Parking fee: $10.)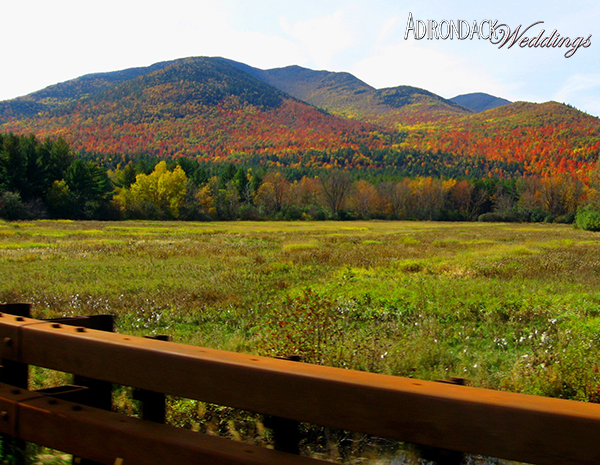 2. Jump in a pile of leaves. Remember how much fun this was as a kid? Get out the rake; a playful spirit is sure to make yard work enjoyable!
3. Get lost in a corn maze. Check the local papers for corn mazes, which are often offered by local orchards in October.
4. Take a carriage ride. Book a horse-drawn carriage ride with Sayward's Classic Carriage Service or find a local ranch or farm where you can ride horses. (If you're new to horseback riding, be sure to ask for the most docile, easy-going animals they've got!)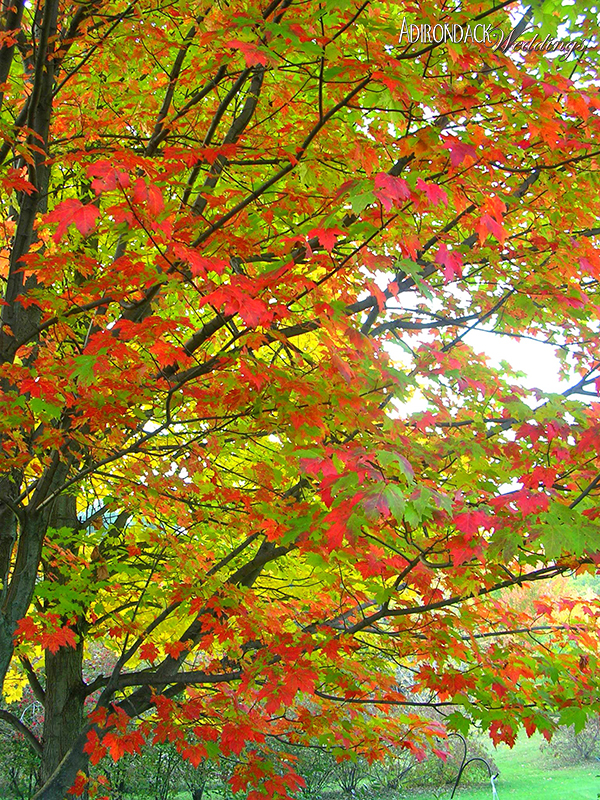 5. Try a pumpkin latte. Whether you'd like to venture out to a local coffee shop or make a steaming mug at home, be sure to try a delicious pumpkin coffee
or other limited-time autumn drink. Add some whipped cream and cinnamon
on top for extra flavor! The taste will always remind you of this special time of year.
6. Backyard dinner by candlelight. Carry a folding table to your backyard for a candlelit dinner next to your favorite tree. No decent foliage on your property? Pack up a picnic basket and head to your favorite local park.
7. Stay in for a movie night. Rent or stream a new release or an old favorite. Bonus points if the film is set in the fall!


8. Gather old fall photos — or take some new ones! Reminisce and explore your photo album or scrapbook together and find at least eight photos of the two of you that were taken in September, October, or November. Can't find enough? Take some new ones! Either grab your own digital camera, or even better, book a portrait session with a local photographer. Down the road, you'll be so glad you have them.
9. Go apple picking. Fruit doesn't get any fresher than this! Make a day of apple-picking, and brainstorm the delicious foods you'll make with the produce you've gathered. Which leads us to …
10. Bake something together. What to do with all those apples from your trip to the orchard? We have a few suggestions! In honor of the importance of apples, not only to our taste buds, but to our local economy, this month we are featuring five apple-based recipes: an apple cider signature cocktail, apple cider doughnuts, apple crisp, apple cake, and apple jelly.
11. Visit a thrift store. Shop at a thrift store or flea market together and buy something interesting as a souvenir of your day together. As we've mentioned a couple times on the blog, we love visiting the thrift shops in Plattsburgh that donate all proceeds to local animal shelters: Rescued Treasures Thrift Store at 37 Clinton Street (Elmore SPCA), Cause for Paws Thrift Store at 89 Bridge Street (Adirondack Humane Society), and Not Necessarily New at 90 Bridge Street (also run by the Adirondack Humane Society). We always scope these shops out for fun items and props to use in our photo shoots. Most of the items in our Fourth of July feature came from Cause for Paws! How fun would it be to shop together knowing that you're also helping animals?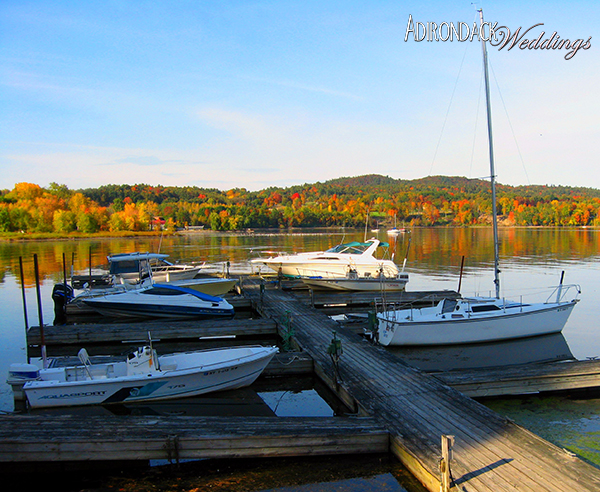 12. One last boat ride. Got a friend or mom or neighbor with a boat? Take one last cruise on Lake Champlain before the vessles have to come out of the water for winter.
13. See a local band.Whether at a tavern or fall festival, support local musicians by getting out and enjoying some great live music. For added fun, coax your sweetie to dance!


14. Go star-gazing. Cuddle up, perhaps with a hot version of our spiked cider, and watch the stars together from your back porch. Wish on a shooting star or comet if you are lucky enough to find one!
15. One last soft ice cream run.The flavors of summer won't come back for a while, so try to find an ice cream or snack bar joint that is still serving soft ice cream. Does any place near you serve pumpkin-flavored ice cream? Find out!
16. Go on a scavenger hunt. Last but not least, head to the park to complete this nature scavenger hunt. We created this specifically for our nature-loving readers and are so excited about it that we just had to share it again!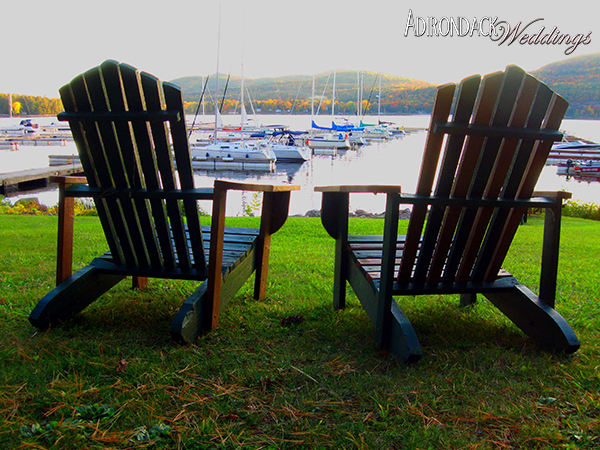 Spending quality time together doesn't have to be complicated or expensive. Fall colors and flavors offer endless opportunity for you and your significant other to have fun and enjoy each other's company. Do you have any favorite fall activities that we missed? Feel free to add them in the comments below. Happy date night!
— Story by Laura Alys Ward and Anne Rathe