Just in time for apple season, here is a signature drink idea with an autumn twist! This apple cider cocktail, the first in our October series of apple-infused recipes, just might be the perfect addition to your fall wedding or bridal shower.
Nothing sums up autumn like the taste of apple cider! Readily available at local orchards, cider can be served hot or cold, plain or spiked. We chose to add spirits to our cider to create a unique adult beverage, with an added stick of cinnamon to boost the delicious seasonal flavor.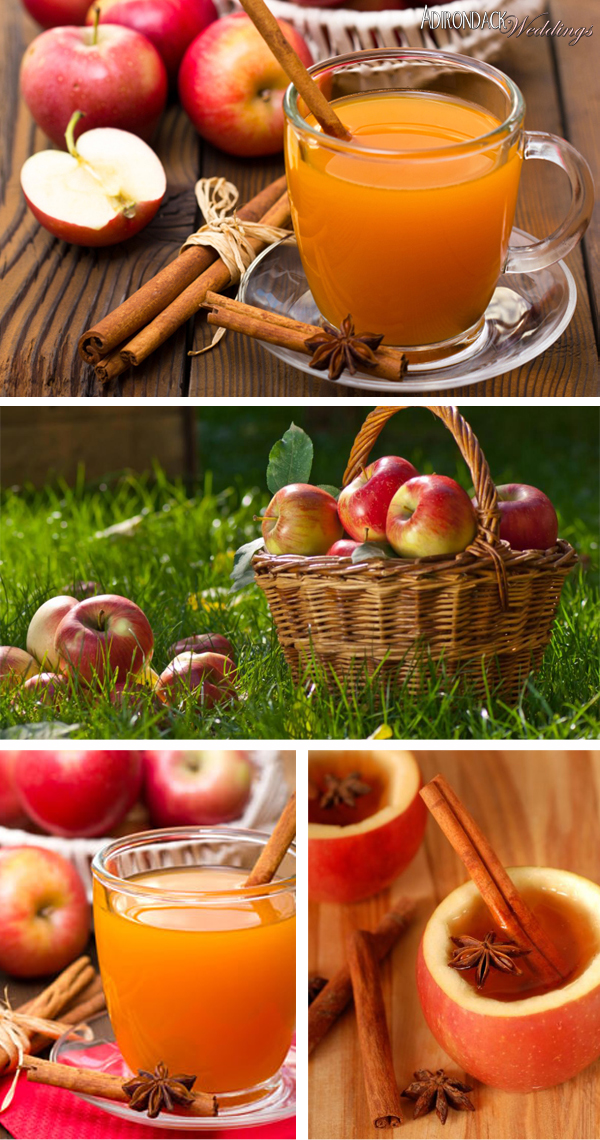 Recipe yields one drink.
Ingredients:
• 1.5 oz. cinnamon clove infused vodka
• 5 oz. apple cider
• 2 teaspoons apple brandy
• An apple slice or cinnamon stick for garnish (optional)
Directions:
1. Combine vodka, apple cider, and brandy in the glass and stir together, or mix in a martini shaker.
2. Garnish the drink and serve!
Feeling ambitious? For an adorable (and edible!) drink holder, core an apple and use it as a glass. Your guests will be amazed!
— Story by Anne Rathe