As our regular readers know, we are huge animal lovers here at Adirondack Weddings. (Perhaps you could tell by our wildlife issue, or our "Tails on the Trails" story in the current edition!) We also love to shop. We especially love shopping when the proceeds go toward helping local shelter animals. Our office in historic downtown Plattsburgh is moments away from not one but three(!) antique/thrift shops run by local shelters: Rescued Treasures Thrift Store at 37 Clinton Street (Elmore SPCA), Cause for Paws Thrift Store at 89 Bridge Street (Adirondack Humane Society), and Not Necessarily New at 90 Bridge Street (also run by the Adirondack Humane Society). We love these stores and have even found props to use in our photo shoots, such as the Fourth of July feature.
That's why we wanted to make sure to share this event with our readers. The North Country SPCA is hosting their annual sale, and once again, we wanted to help spread the word.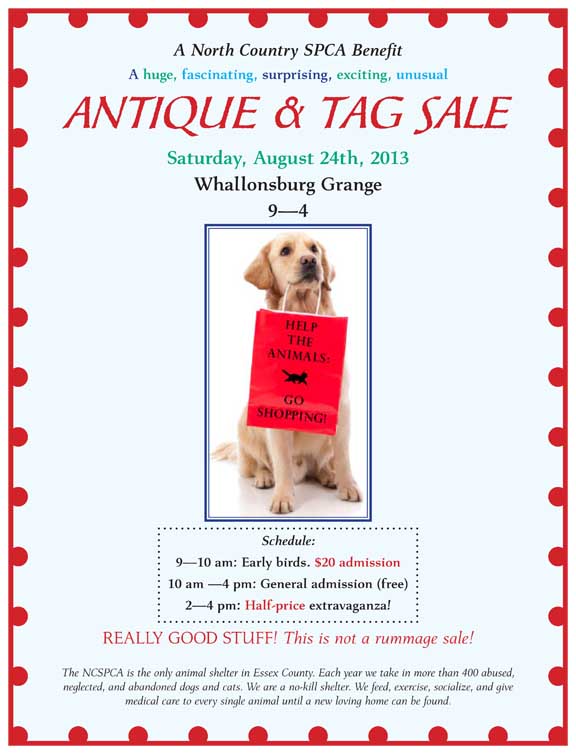 Hope to see you there!