Which images are our most re-pinned on Pinterest? By far our most viral post is this picnic table guest book from a wedding in Elizabethtown, which we published as one of our very first blog posts back in 2011. Here are some of our others!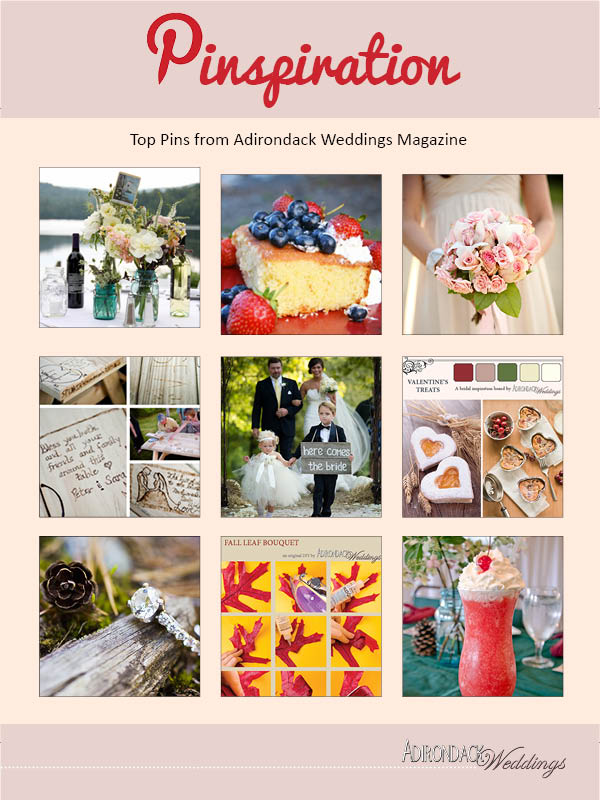 This is just a small collection of "fan favorites" from the Adirondack Weddings Magazine Pinterest page. Other oft-repinned images include a lovely mason jar vase from our inspiration galleries, our DIY fall leaf bouquet, and this yummy Adirondack strawberry cocktail.
Keep your eyes peeled for a new feature — "Pinsday ADK"! — in which we'll create a collection of featured pins based on a theme. Need some Adirondack Pinspiration? If you have ideas for themes you'd like to see, please share in the comments below. Happy pinning!