The Perfect Adirondack Wedding Guestbook
It seems today's couples are getting more and more creative with every aspect of their wedding, and couples who marry in the Adirondacks are no exception. Lately we've been seeing some unique takes on the traditional wedding guestbook, but perhaps nothing quite as creative and utilitarian as this—a personalized picnic table.

At Ryan & Chelsea's July wedding in Elizabethtown, guests gathered around an unfinished cedar picnic table, where they wrote messages in pencil and then traced their markings with a wood-burning tool. Family and friends offered not just signatures, but also drawings, advice, well wishes, and words of wisdom. After the wedding, the table was stained and voilà—it was ready for use in the new couple's backyard.

Unlike a guestbook that gets tucked away, the beauty of this very rustic, very Adirondack guestbook is that it will be kept out and enjoyed for years to come.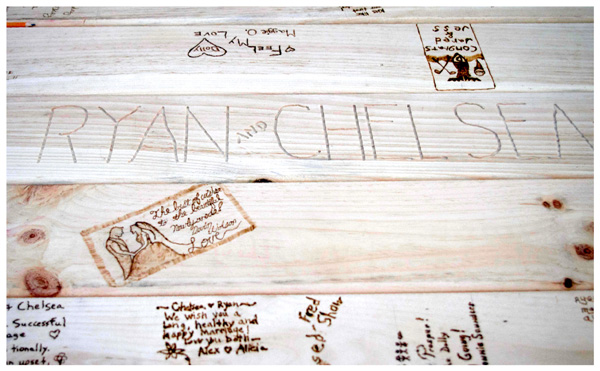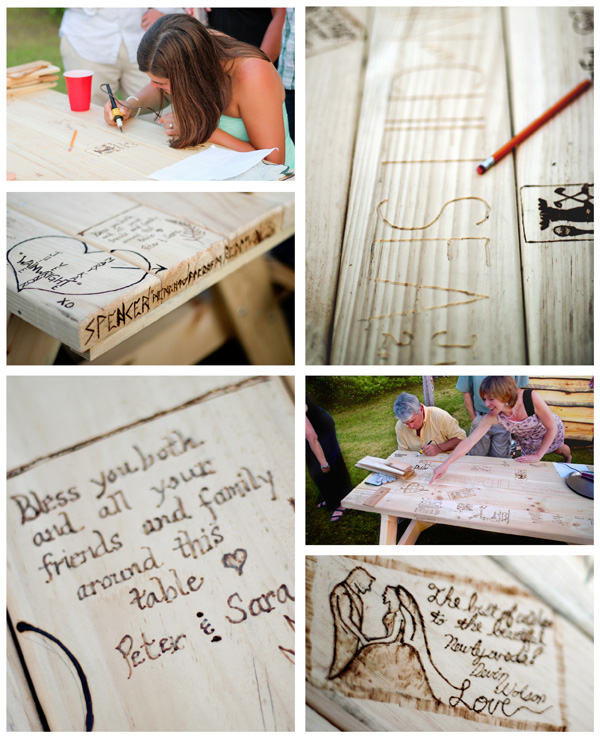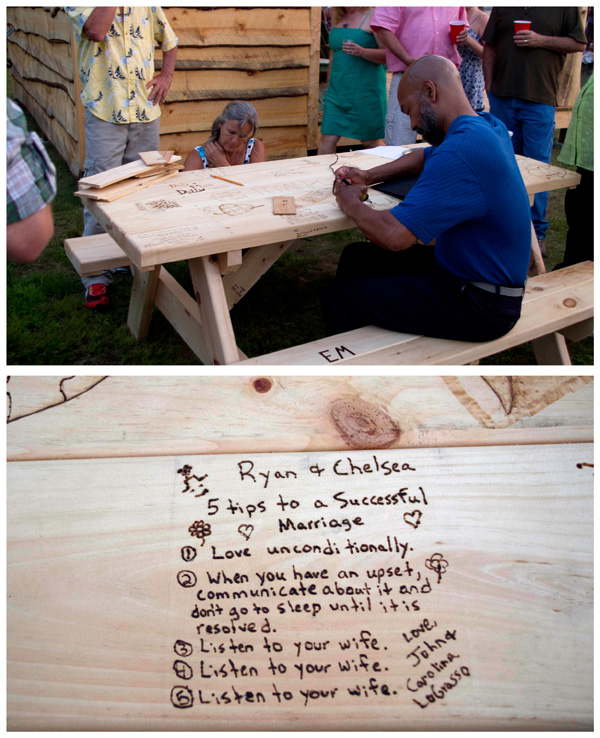 Photo credits: Rows 2 and 3, Jecca D Photography; Rows 1, 4, and 5, Adirondack Weddings staff photos.