An Elizabethtown wedding on the Boquet River
We are thrilled to introduce our blog's debut wedding, a rustic, very Adirondack celebration along the banks of the Boquet River in Elizabethtown, NY. This July 2011 wedding had so much country charm, from Adirondack pack baskets filled with flowers to handmade quilts to dozens of candle-filled antique Ball jars. If you look closely, you might recognize a couple of these photos from the debut issue of Adirondack Weddings magazine.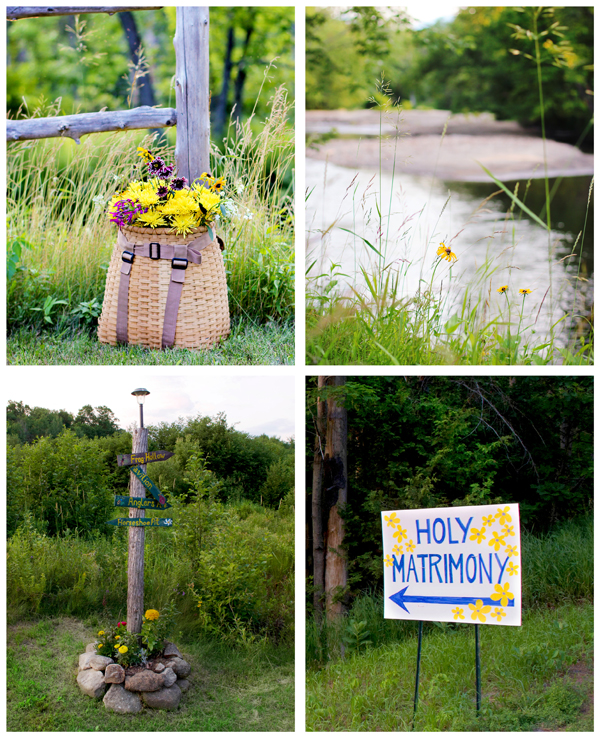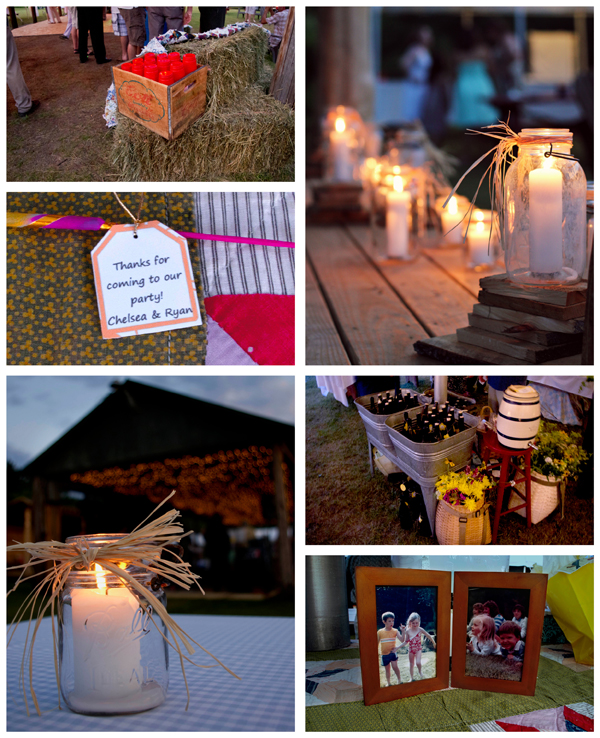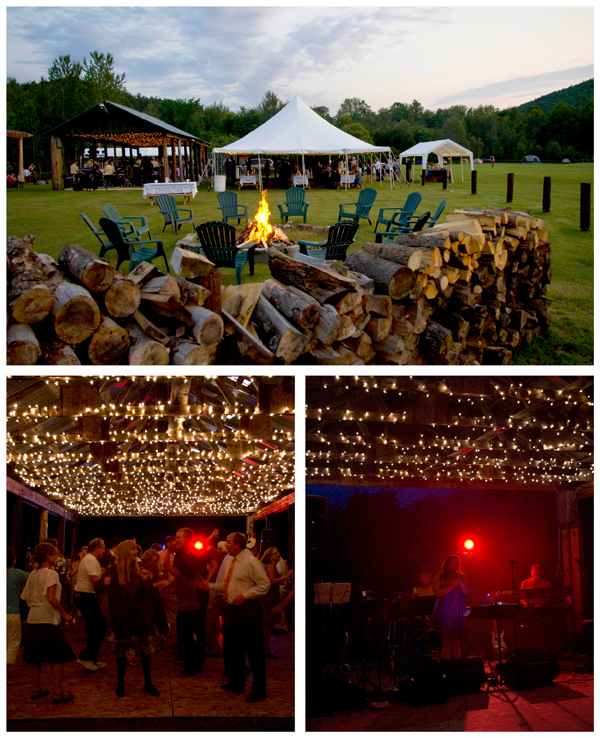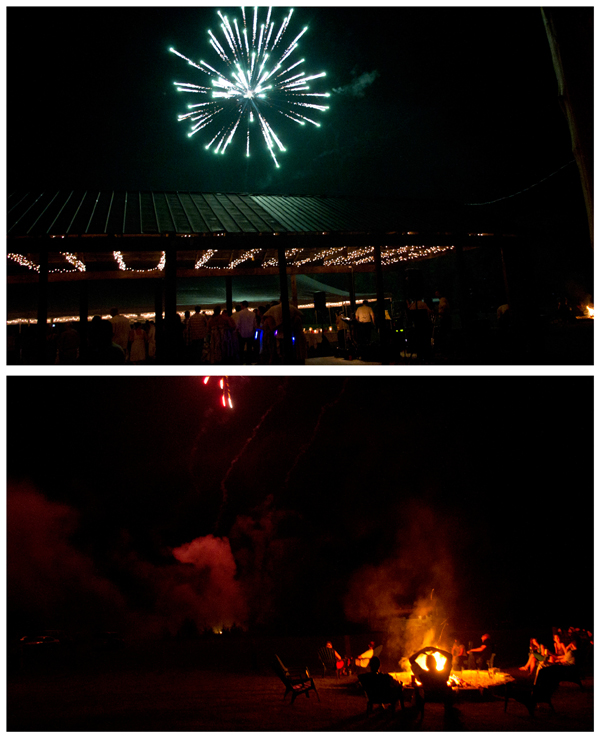 Photo credits: Rows 1 and 3, canning jar in row 5, Jecca D Photography. All others, Adirondack Weddings staff photos.

Ryan & Chelsea had told guests to expect a simple celebration with a band and some beer, so we were delighted to find so many fantastic details at every turn—vintage crates, bales of hay, handmade quilts, hand-sewn blue-checkered tablecloths, crocks filled with cocktails, and two kinds of wine made by the groom's mother. Guests enjoyed a light buffet meal and danced to classic songs played by a live band while children ran around with sparklers. After the final song of the night ("American Pie"), fireworks lit the sky as guests lounged in Adirondack chairs around a bonfire. Congratulations to Ryan & Chelsea on a fantastic celebration and best wishes for an everlasting marriage!
Stay tuned for Part II, in which we will unveil what is possibly the coolest guestbook ever.