It's strawberry season here in Upstate New York (or perhaps we should say, "strawberry daiquiri season"?). There's no better way to sit back, relax, and keep cool during these warm summer days than sipping on a freshly-made cocktail. Whether you're honing in on a signature drink for your wedding or simply enjoying a girls' night in with your bridesmaids, this delicious recipe is one to consider.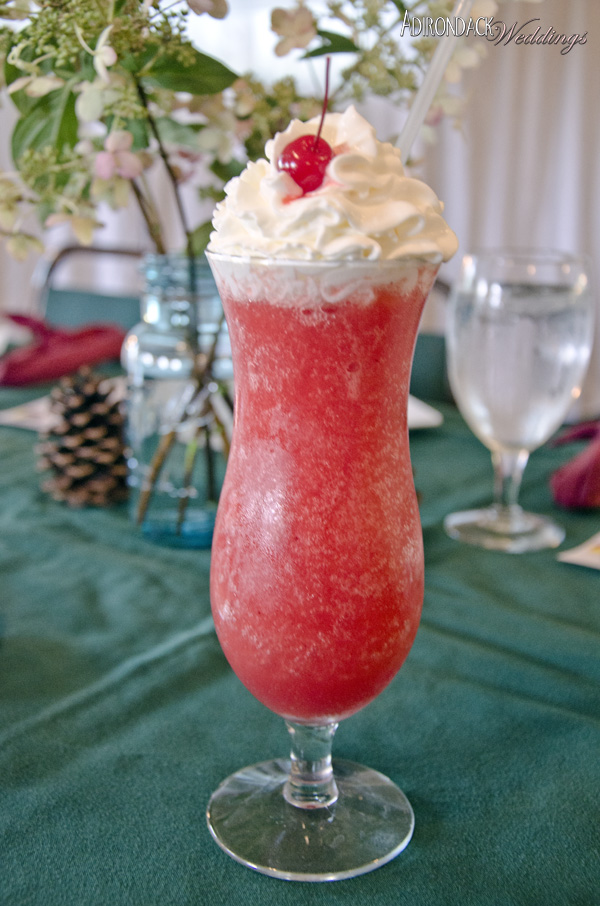 No strawberries in the house? Feeling adventurous? Make a day of it! Enjoy the nature of the Adirondacks with your betrothed or bridesmaids by picking your own strawberries. This will not only be a fun way to enjoy time with loved ones, it might also allow you to get your mind off of wedding planning for a few hours. (Or, for brides who can't help themselves, don't fight it—plan while you pick!)
There is no right or wrong way to make a strawberry daiquiri, and there are many variations. Our favorite happens to be both super easy and delicious. All you need are fresh strawberries (although frozen will do in a pinch), a lime or lime juice, light rum, and ice cubes.
Ingredients
3 cups chopped strawberries
1 cup light rum of your choice
1/4 cup lime juice
1 cup of ice cubes
Place all ingredients into the blender, mix until it's a smooth consistency, then simply pour into a glass. If the drinks aren't as sweet as you'd like, try adding some sugar or strawberry-flavored syrup. Depending on the desired thickness of your drink, feel free to add more ice. We recommend adding 1/2 cup at a time until you reach the consistency you want. To make the drink sweeter and more visually appealing, top with whipped cream and a cherry.
Recipe yields 4-6 drinks and takes just minutes, meaning you'll be enjoying these delicious treats in no time!
— Story by Heidi LaPoint