Can you believe it's been two years since Adirondack Weddings first debuted on shelves? It's been a wonderful whirlwind of photo shoots, bridal shows, meeting industry celebrities (Randy!), and, best of all, creating lasting friendships with brides, grooms, and the Adirondacks' best wedding professionals.
Two years and two (more) print issues later, here is our lovely trio:




Work on developing Adirondack Weddings began in earnest back in 2010. In early 2011, we printed our first publication, a 20-page magazine-sized "media kit" that showcased our vision of what the magazine would be all about. To our delight, local wedding venues and vendors shared our desire for a high-quality bridal resource covering the Adirondacks, and Adirondack Weddings Magazine was born.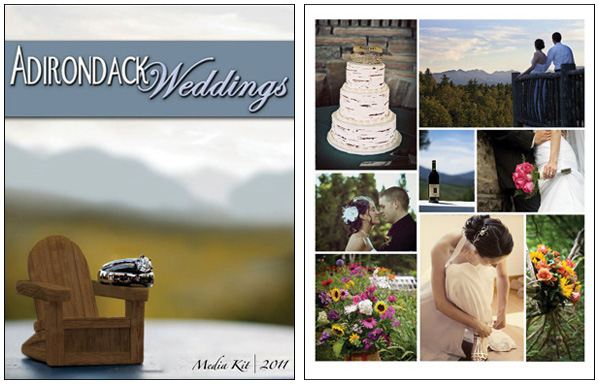 We'll never forget what it was like printing the first issue. It was very much like the excitement of expecting a newborn, but instead of pacing at a hospital, we eagerly awaited our baby's arrival at a printing plant (where, fortunately, we could watch the birth without it being weird).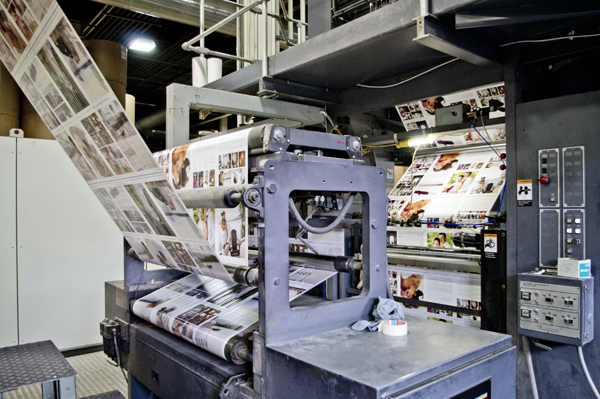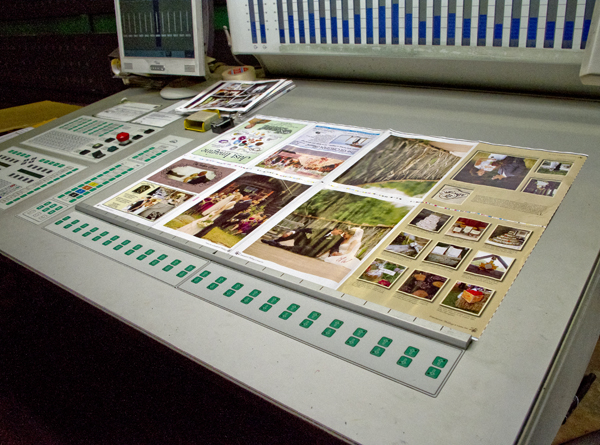 After the binding process, it was finally time to take the baby home!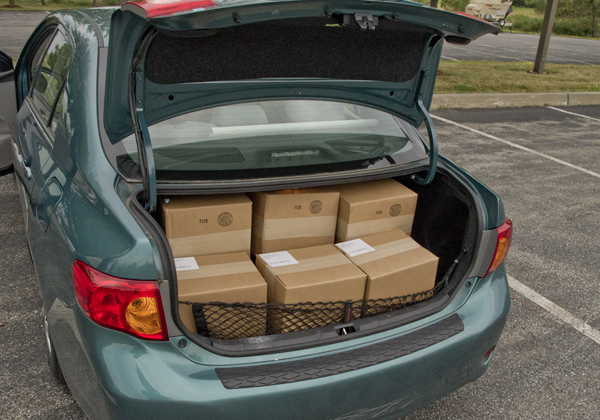 Pictured here are just a few of our personal copies; thousands of others headed straight to newsstands. We secured distribution in pretty much every major Northeast chain, including Barnes & Noble, Rite Aid, Price Chopper, Hannaford, and Kinney Drugs. (Bittersweet sidenote: Borders Books wanted to stock the magazine too, but about a week after the approval, the company announced they were closing all their stores. Boo!) We've steadily grown our number of retail locations to about 1,200 (yay! this is a lot). With our second issue, we added Wegmans to the list. We're also in a plethora of smaller chains, such as Big M, Mac's Markets, and Weis Markets, and hundreds and hundreds of independent stores.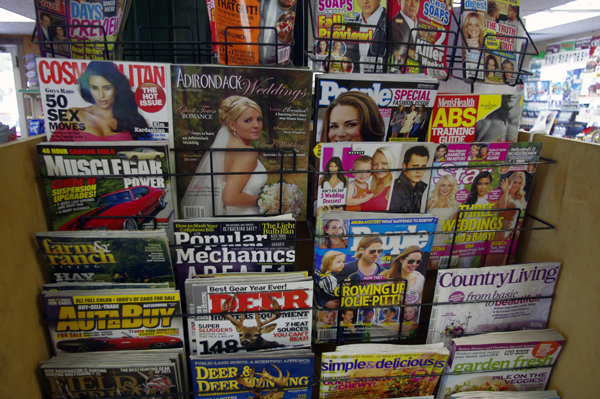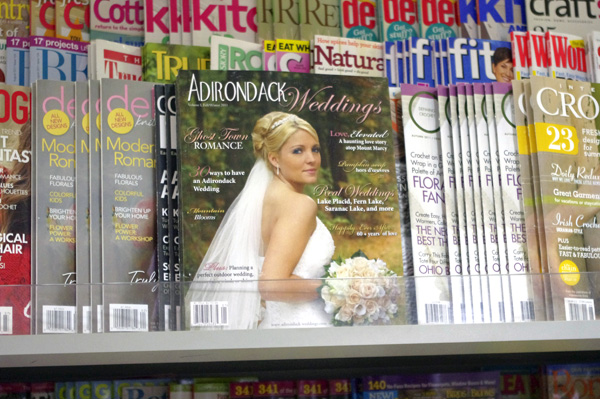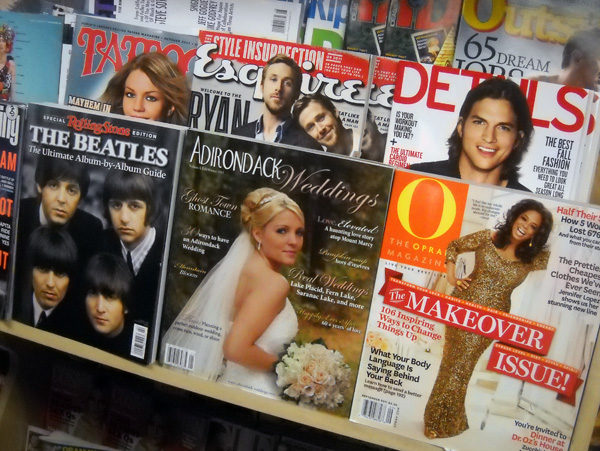 Copies that don't go to newsstands or bridal shows are held for subscription orders placed right here on the website. Pictured below is a large stack of magazines awaiting pick-up by the Postal Service. It was a beautiful morning, and not just because we were all caught up with our orders!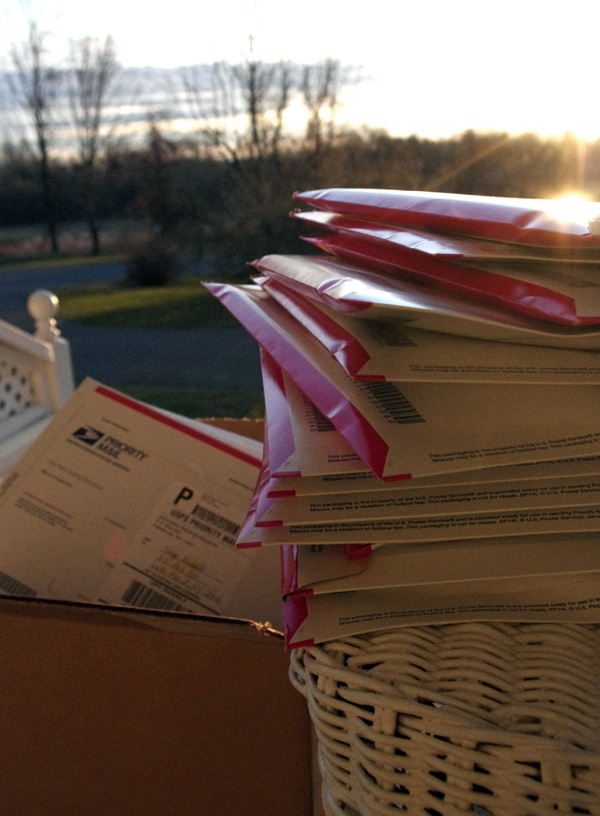 About a year after the launch of our debut issue, we received news that it was to be the recipient of a big award. A very big award; in fact, the biggest we could ever dream to win in a lifetime of publication. Competing against national glossy magazines, we won a 2012 Eddie Award, one of the magazine industry's highest honors. The Eddies, as the official website notes, are known as "the most sought-after recognition in the industry, a high-profile affirmation of editorial excellence."
Adirondack Weddings won in the "Full Issue — Annual" category with its debut issue — one of the most prestigious categories, since it recognizes the strength of the complete issue, as opposed to a single article. In doing so, we joined the ranks of Martha Stewart Weddings in becoming one of the only bridal magazines in history to win an award of this caliber. We are so very humbled and proud.




At the awards gala at the Marriott Marquis in New York City, we were in the company of the very best in the international magazine industry. We were able to snap some photos, which we'll have to unearth and post one of these days! We've since won awards in photography and advertising design — details to come!
It has been a completely exhausting but totally amazing adventure. Thank you so much for joining us. We can't wait to see what the next two years will bring!