Weeks of chilly temperatures have made for a particularly rugged winter in the Adirondacks. While cold weather often cuts down on regular date nights with your sweetie, it doesn't have to! There are plenty of viable options for either getting out or staying in with your loved one this winter season. Whether you are looking to snuggle by the fireplace or embrace the subzero chill, we have twelve suggestions to make date night happen any night.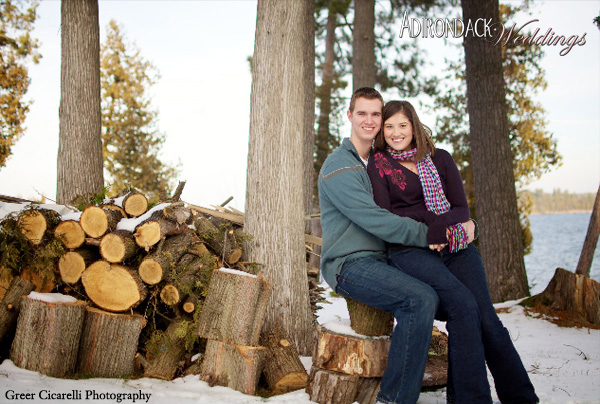 1. Maple sugaring. Indulge your sweet tooth with your sweetie by visiting a nearby sugarhouse. Maple festivals usually run from the last weekend of February to the first weekend of March; be sure to look up what's going on in your area!
2. Fireside cuddles. Put on some smooth jazz music (remember Kenny G
?) and snuggle up by the fireplace. Have a bottle of wine
, chocolate-covered strawberries
, and a scented candle
burning as you unwind surrounded by the soothing atmosphere.
3. Snowman/snow angel-making contest. With all this snow, it's easy to feel like a kid again. Expose your playful side with a snowman or snow angel-making contest and come up with a special prize for the winner. Warm up with a movie
on the couch after you're done, or if you haven't had enough of the outdoors, maybe top the day off with a sled race!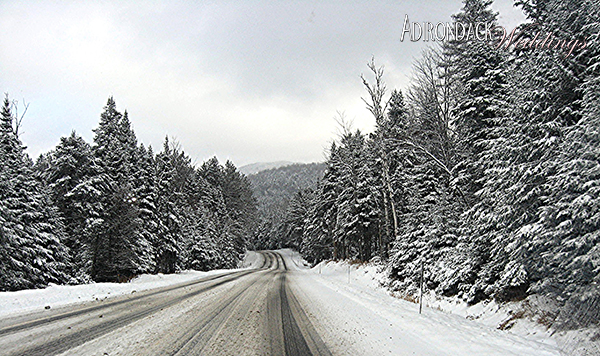 4. Build a blanket fort. Make use of those fort-making skills from childhood and build a blanket fort together for camping out in your living room. It's silly, it's fun, and this time, there are no parents in sight!
5. S'mores night. Skip dinner and head right to the dessert! Make delicious s'mores by using your microwave to heat up the chocolate
and marshmallows
. Camp out in the living room with your blanket fort or cozy up by the fireplace.
6. Hot tub or bubble bath. Have a hot tub or bathtub fit for two? Nothing is better in the winter than enjoying the feel of hot, soothing water on your skin. Sprinkle rose petals on the water and light some candles
to set the mood. No reservations needed and no need to get dressed up! Considering adding refreshments like fruit kabobs
, cheese
, and crackers
, and relax with a glass of champagne
or wine
.
7. Romantic winter photo shoot. Wear your favorite winter ensemble (reindeer sweaters
, anyone?!) and enjoy a winter wonderland shoot with the photographer of your choice! Find a fantastic photographer in the photography section of our online vendor directory.
8. Warm weekend getaway. Escape the chilly weather for a few days and head south! Wouldn't it be amazing to hop on a plane or road trip to a warm beach? Some time away relaxing in the sun will surely help recharge both of you for the winter still ahead.
9. Game night. Monopoly
, Scrabble
, Yahtzee
, or perhaps a little Trouble
. Playing games together can be a great way to bond and have a laugh, but be warned: things may get competitive!
10. Power outage date night. In the winter, little annoyances like power outages can get in the way of a night of fun and romance. Don't let it! Light some candles
and pull out an old-fashioned deck of cards
for some dimly-lit fun.
11. Snowboarding. Add some adventure to your weekend! Grab some boards and hit the powder together. Take in the snowy mountain views on the lift and finish the day relaxing with some hot apple cider
or hot cocoa
in the lodge. If you're both new to snowboarding, even better! Learning something new together will bring you even closer and give you a new mutual interest to enjoy.
12. Hot chocolate date. Create a deliciously sweet hot chocolate
drink by adding whip cream, marshmallows
, crushed peppermint candy canes
, and some gingerbread
or shortbread cookies
to serve to your beloved. Or for a spicier treat, try adding some cinnamon
, nutmeg
, and ground cloves
. Whatever your flavor, it will be a night guaranteed to include some very sweet kisses!

With all these options for winter bonding with your sweetie, you can embrace the cold and let it bring you closer. Have further date suggestions for ADK adventure? Please share in the comments below. Happy winter date night!
— Story by Anne Rathe
{Editor's note: Marcie and Peter's engagement photos, two of which are pictured here, taken by Greer Cicarelli Photography, were featured in "Adirondack Pairs," our bridal announcements section in Volume 1 of Adirondack Weddings!}