Music sets the tone for your wedding, personalizing your big day from the first step down the aisle to the last dance of the evening. Eager to help you create your perfect playlist is KDL Productions, a disc jockey, event rental, and lighting design service.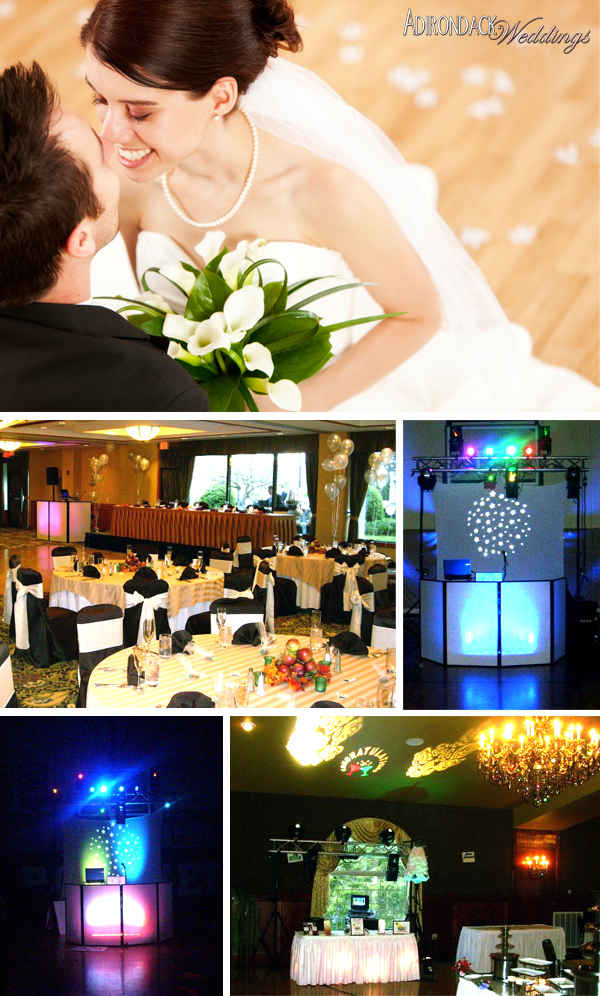 At KDL Productions, dedicated staff members with state-of-the-art equipment are there to help you plan the sound and light show for your big day. Every wedding package includes two staff members, the client's choice of music and attire, a basic light show, and complete planning and coordination, as well as a backup disc jockey (DJ) and equipment. Getting married outdoors or in a large room? No problem! Ceremony music set-ups and wireless microphones will ensure your guests hear your vows without straining their ears.
To contact KDL Productions and learn more, visit KDL Productions in the Adirondack Weddings vendor directory.