At Adirondack Weddings, seasonal treats are what we love most! We've brought back "Recipe Wednesday" just in time for the Super Bowl. What could be more appropriate for entertaining during the big game than a homemade dip? Make it with your loved one and serve alongside your favorite party chips. For extra flair, arrange it as the centerpiece of a decorative platter of crackers and fresh veggies.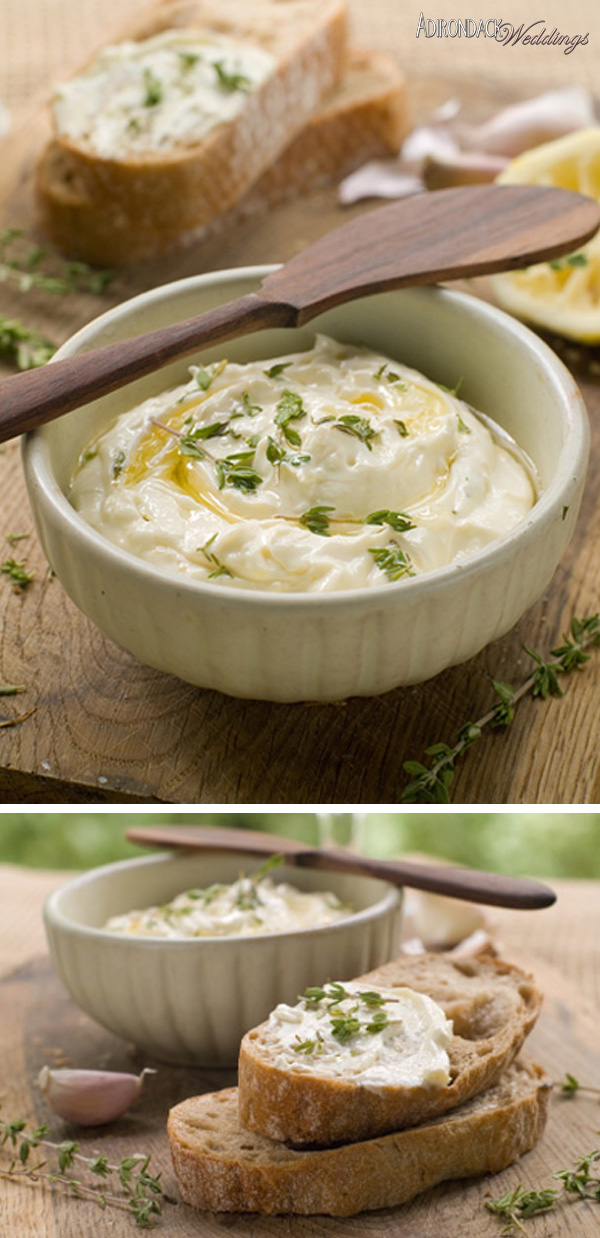 Recipe yields 4 to 6 servings
Ingredients:
• 2 Tablespoons olive oil
• 1 large yellow onion (cut into even ¼-inch thick rings)
• 1 clove garlic, minced
• 1½ Cup sour cream
• ¾ Cup mayonnaise
• A pinch of salt
• Pepper, to taste
Directions:
1. Heat the olive oil in a sauté pan over medium heat.
2. Add the onion and season with a large pinch of salt. Toss in pan to coat oil.
3. Arrange the onions into an even layer in the pan, and cook stirring occasionally, but retaining an even layer of onion on the pan.
4. Cook until the onions caramelize, about 10-15 minutes.
5. Remove from heat and stir in the garlic.
6. Combine the remaining ingredients in a food processor. Add the onions, garlic, and season with as much black pepper as you desire.
7. Pulse until thoroughly combined, then transfer to the refrigerator. Serve chilled.
Whether for your Super Bowl party, an engagement party, or just for an evening of fun and friends, this creamy, savory dip is certain to be enjoyed by all. Cheers and best wishes to the most important team of all–you and your betrothed!
— Story by Anne Rathe