Nothing is more comforting on a cold November day than a piping hot bowl of homemade chili. Featuring a smorgasbord of vegetables combined with ground beef and spices, this classic recipe is bound to get rave reviews. Serve it mild, or spice it up with jalapeño chili peppers.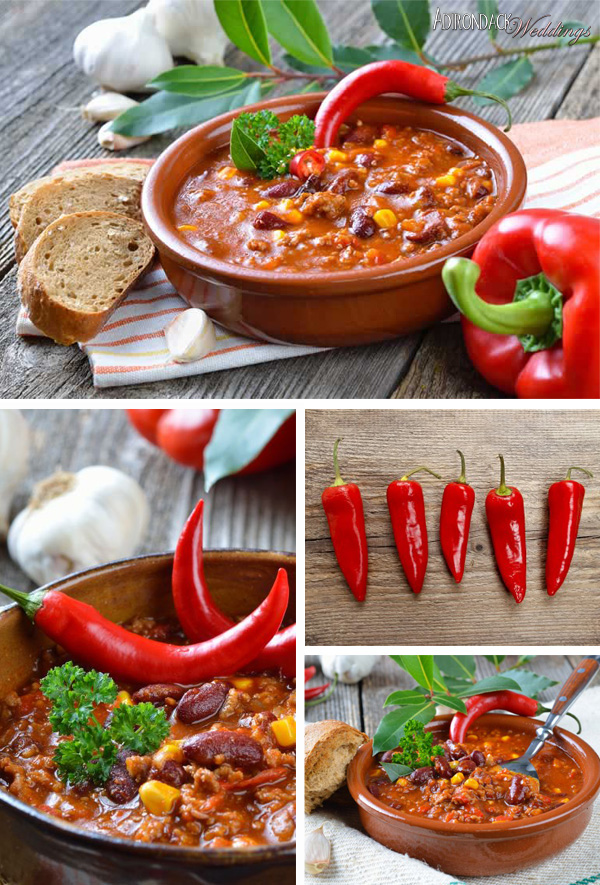 Recipe yields 6 servings
Ingredients:
• 1 pound ground beef
• 1 Cup chopped onions
• ½ Cup chopped green bell pepper
• 2½ Tablespoons chili powder
• 1 clove garlic, minced
• 1 bay leaf
• ½ teaspoon ground cumin
• 4 teaspoons finely chopped jalapeño chile peppers
• 1 (29 oz.) can of diced tomatoes
• 1 (15 oz.) can tomato sauce
• 1 (16 oz.) can chili beans, undrained
• A dash of salt/pepper (optional)
Directions:
1. In a large saucepan over medium-high heat, combine the ground beef, onion, and bell peppers.
2. Sauté for about 5 minutes, or until beef is browned. Drain excess fat.
3. Add the chili powder, garlic, bay leaf, ground cumin, chili peppers, tomatoes, tomato sauce, and salt and pepper.
4. Bring to a boil and reduce heat to low.
5. Cover and simmer for 1½ hours, stirring occasionally.
6. Stir in the beans and heat through.
7. Serve warm.
Feel free to add or omit ingredients to suit your taste. Whatever you choose, this chili is a great dish to serve while enjoying a quiet night at home with your loved one.
— Story by Anne Rathe