Nothing says morning better than a fresh, homemade blueberry muffin! This breakfast-in-bed classic is easy to make and doesn't require much by way of cooking skill or expertise. With a handful of local Adirondack blueberries and some basic ingredients from your cupboards, this mouthwatering treat makes breakfast for two a no-brainer. Serve up this traditional recipe as-is, or pair it with spreads or cheese to customize a gourmet snack.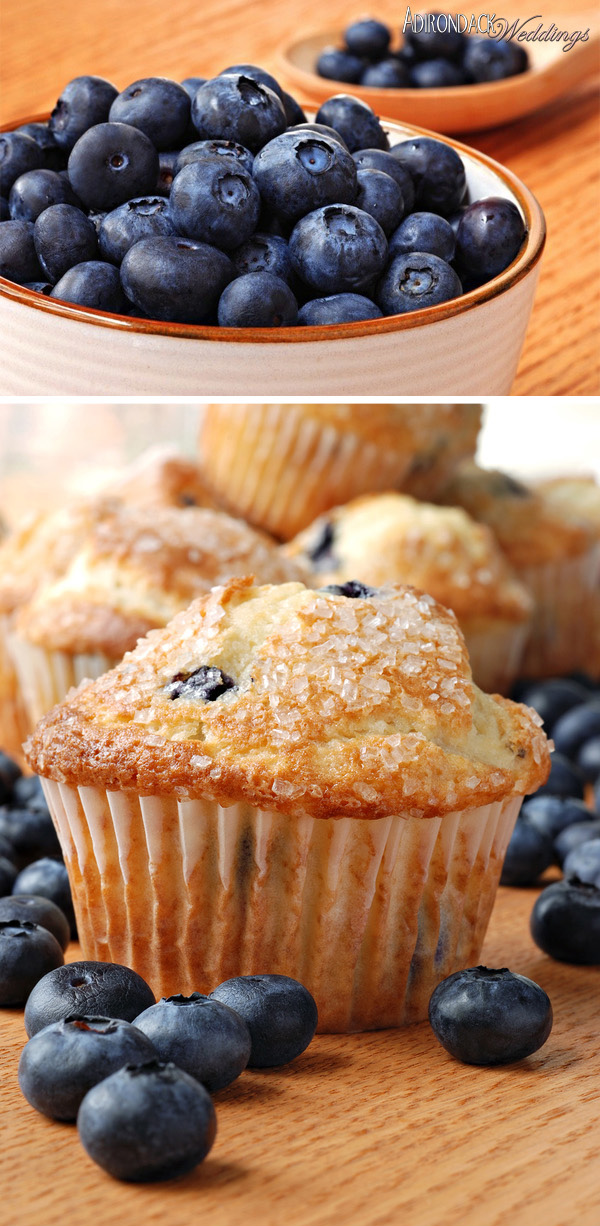 Ingredients:
• 1 ¾ cups all-purpose flour
• ¼ cup refined sugar
• 2 ½ teaspoon baking powder
• ¾ teaspoon sea salt
• ¾ cup milk (whole or 2% works best)
• 1 egg, well beaten
• 1/3 cup olive oil (vegetable or coconut oil also works!)
• ½ teaspoon vanilla extract
• 1 cup fresh blueberries
• 2 Tablespoons large, crystallized sugar
• 1 teaspoon grated lemon rind
Directions:
1. Preheat oven to 400 degrees. Sift flour, refined sugar, and sea salt together into a medium-sized mixing bowl. Make a well in the center of dry ingredients.
2. Combine milk, egg, oil and vanilla extract by adding them collectively to the dry ingredients.
3. Stir the ingredients together quickly with a fork or mixing spoon until moistened.
4. Toss blueberries in and gently stir into batter along with the lemon rind.
5. Spoon out batter into muffin pan greased with oil, margarine, or Crisco.
6. Bake for 20 – 25 minutes.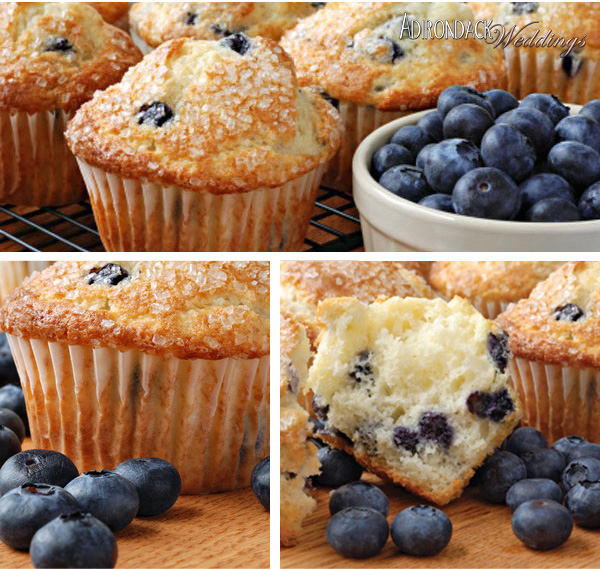 For a bakery-fresh look:
Large crystallized sugar, often used by professional bakers, is available in some grocery stores or specialty food shops. Open the oven and sprinkle on top when muffins are warm and just minutes from being done.
For a richer, more country-style flavor, add butter as a spread once the muffins are cooked. Add sweetness with blueberry jam, or make it savory with a slice of soft fancy cheese (or add both both cheese and jam)! Pair muffins with coffee, fresh fruit, and yogurt at sunrise, or enjoy them as a dessert at sundown. No matter your preference, this heavenly recipe makes the perfect comfort food for two.
— Story by Anne Rathe