If there's one thing we love here at Adirondack Weddings–other than, well, everything related to ADK weddings–it's Grumpy Cat. Grumpy, whose real name is Tardar Sauce, became an internet sensation after her image was posted on Reddit, a social news website. Since that day in 2012, Grumpy has garnered millions of fans and has even graced the cover of New York Magazine and The Wall Street Journal.
We love Grumpy Cat, but would Grumpy Cat love Adirondack Weddings? We think she would! Originally inspired by our Pinterest board entitled "Kitty Cat Weddings," we decided to give this much-loved and much-edited meme our own special spin.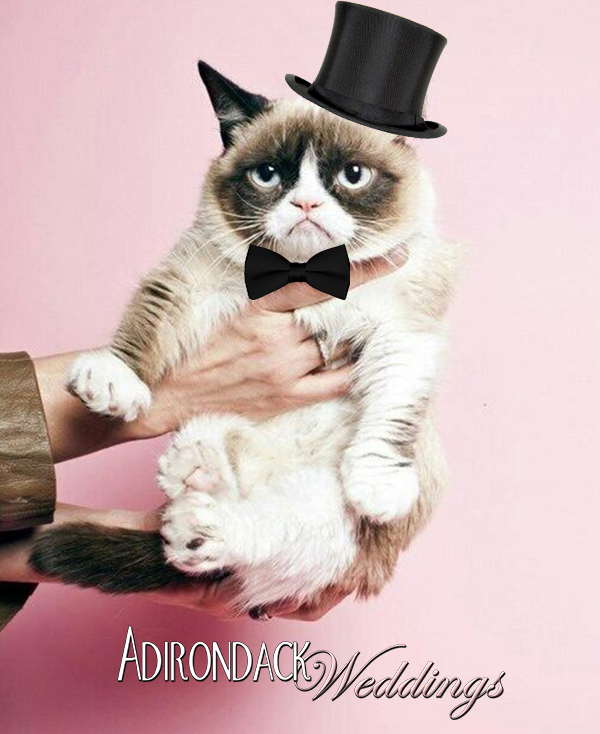 But wait! Grumpy Cat looks absolutely adorable in this top hat and bow tie — but she's a girl! We definitely need a Grumpy Cat Bride… okay, opening Photoshop … one quick second … okay, there!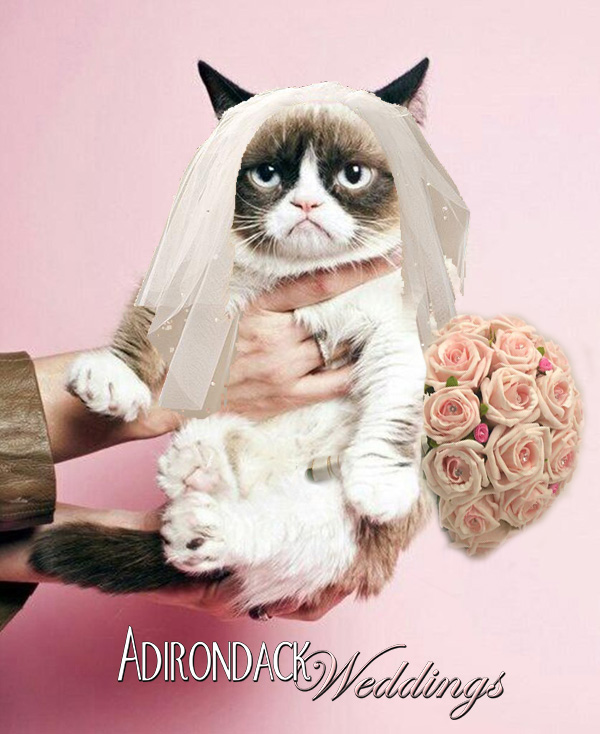 So adorable! Thank you, Grumpy Cat Bride, for serving as our unofficial mascot. (Our official mascot is a moose named Benny–more info on him to come.) Do you love Grumpy as much as we do? Share in the comments below!